Quality policies and goals

Our company has always believed in sustainable business development. Since 2009 when we obtained ISO9001 certification issued by Hong Kong Quality Assurance Agency, we have improved our management skills and expanded our market. In 2010, we obtained ISO14001 and OHSAS18001 as well, and that increased our awareness of environmental protection and occupational safety. In 2013, we established the Safety Department, which is solely responsible for safety-related issues and ensuring companies policies are executed properly. In 2016, we established the Audit Team to independently handle complaints, internal and external audits, as well as to consolidate the operation of our management system.

Moreover, in November 2010, we were certified as a HKQAA – HSBC Corporate Social Responsibility Index company. We strive to improve ourselves, meet clients' requirements and fulfill our social responsibilities.

"Customer first and constant improvement" is the morale of our company. Through a meticulous management, we aim for an outstanding performance. Also, we put significant amount of resources to nurture talents, as well as to promote occupational safety and environmental protection, in order to fulfil our promises to the society.


Objective and service pledge

Since our establishment, we have been following the objectives and service pledges below, looking to encourage steady improvement and provide better construction services to clients:

1. Client satisfaction - Jumbo Orient staff provides exceptional construction services for our clients with an enthusiastic attitude, and we aim to improve clients' satisfaction.

2. Sales increment – We review compliments and criticisms from clients, bring in new concepts and fight for a higher work efficiency and sales with an ever-improving attitude.

3. Staff training – We arrange professional training and talks for staff regularly, to make sure they would continue to seek improvement and innovative ideas, as well as to raise awareness to construction work safety, so that we can all provide the best service possible to our clients.

4. Social responsibility – We lead our staff to build up an awareness for community services and participate in community care projects actively, organize donations to help the ones in need, and to show our willingness to contribute to our society and play our parts in caring for our community.

5. Integrity – Abide by Integrity to prevent corruption, bribery, fraud and other misconduct and violations.
Company Quality Policy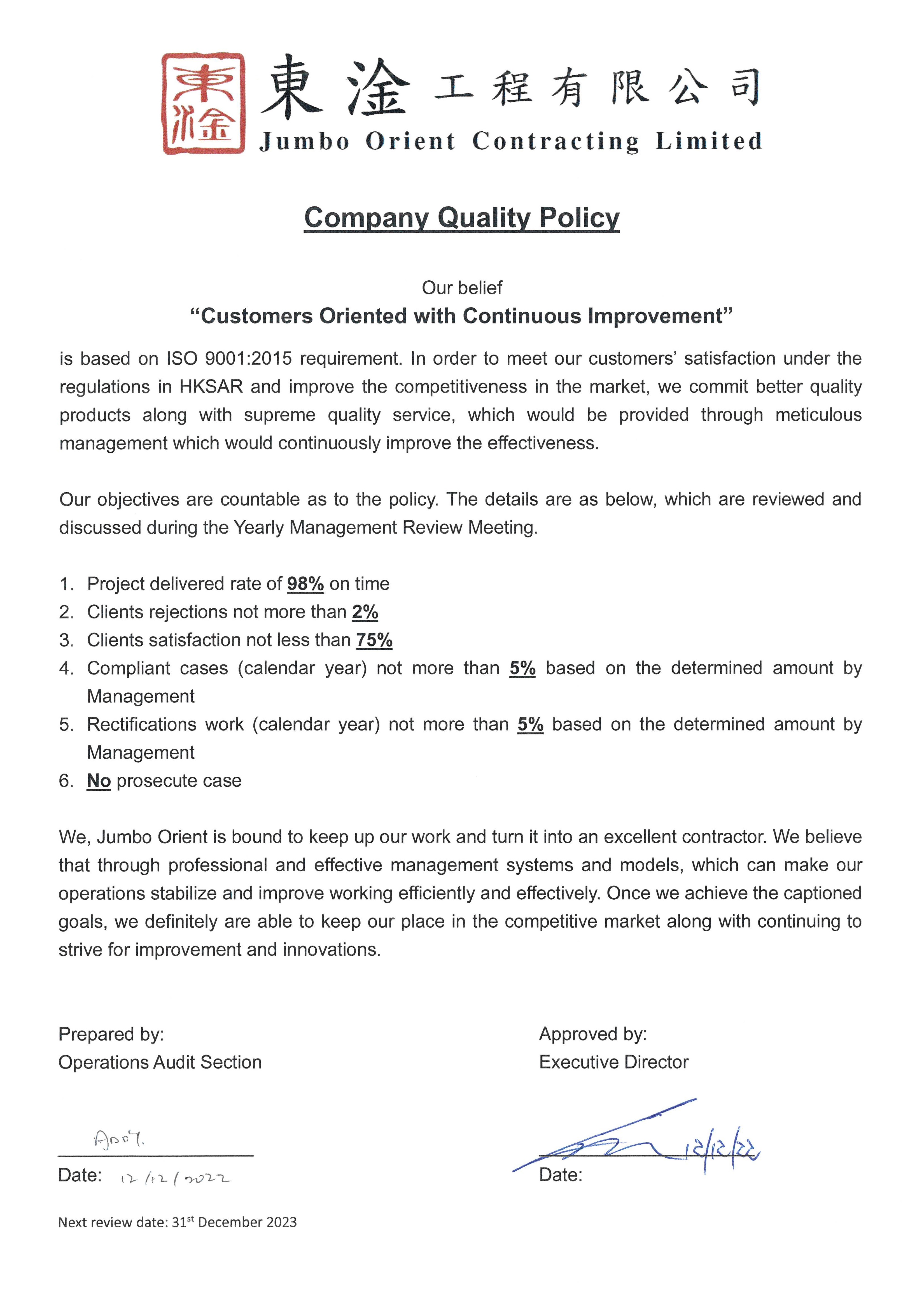 Occupational Safety and Health Policy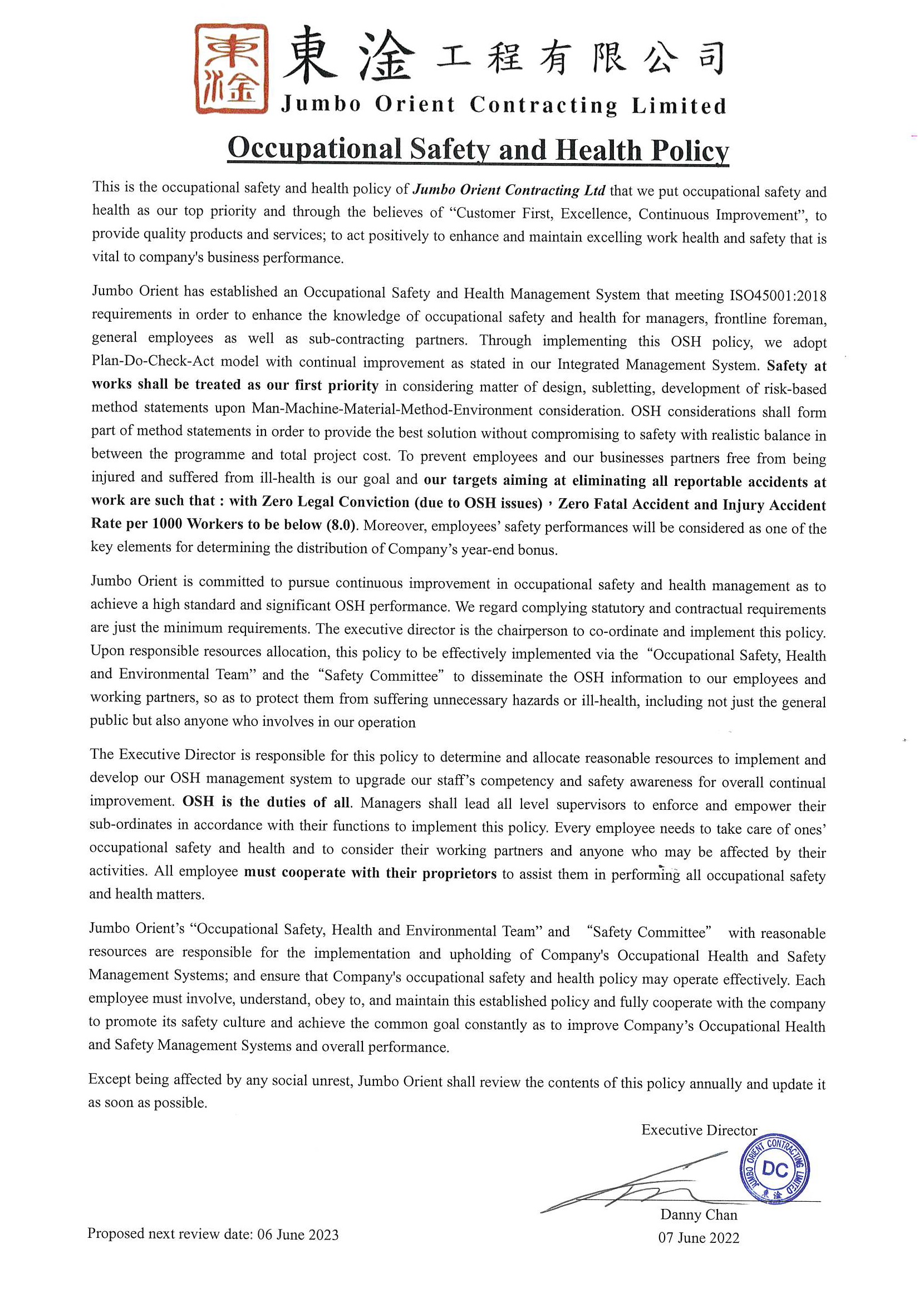 Environmental Protection Policy